Are you a student or faculty member at Ventura County Community College District (VCCCD)? If so, you'll need to access your MyVCCCD account regularly. In this article, we'll cover everything you need to know about MyVCCCD account login.
What is MyVCCCD?
MyVCCCD is an online portal that allows VCCCD students and faculty to access important information and services. These include registering for classes, paying fees, accessing grades, and communicating with instructors.
How to Login to MyVCCCD Account?
To log in to your MyVCCCD account, follow these simple steps:
Go to the MyVCCCD login page.

Enter your username and password.

Click "Login."
If you forget your username or password, don't worry! You can easily recover them by clicking on the "Forgot Username" or "Forgot Password" links on the login page.
What Services Are Available on MyVCCCD?
MyVCCCD offers a variety of services for students and faculty. These include:
Registering for classes

Paying fees

Accessing grades

Communicating with instructors

Checking financial aid status

Accessing the VCCCD library

Viewing campus announcements and events

And much more!
Frequently Asked Questions (FAQs)
Q. Is the MyVCCCD account login free? A. Yes, it is completely free to log in to your MyVCCCD account.
Q. What should I do if I forget my username or password? A. You can easily recover your username or password by clicking on the "Forgot Username" or "Forgot Password" links on the login page.
Q. Can I access MyVCCCD from my mobile device? A. Yes, you can access MyVCCCD from your mobile device by downloading the Ellucian GO app.
Q. Can I access MyVCCCD from anywhere? A. Yes, you can access your MyVCCCD account from anywhere with an internet connection.
Q. Is MyVCCCD secure? A. Yes, MyVCCCD is secure and uses advanced encryption technology to protect your personal information.
Conclusion
MyVCCCD account login is an essential part of the VCCCD experience. By following the simple steps outlined in this article, you can easily access your account and take advantage of all the services offered by MyVCCCD. If you have any further questions or concerns, don't hesitate to contact VCCCD support for assistance.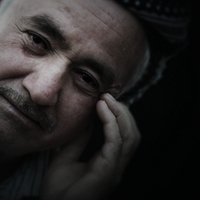 Meet Jerry Glover, a passionate educator and expert in Paraprofessional education. With over 10 years of experience in the field, Jerry has dedicated his career to helping students with diverse learning needs achieve their full potential. His extensive knowledge of Paraprofessional education has enabled his to design and implement effective strategies that empower paraprofessionals to provide exceptional support to students.
Jerry is a certified Paraprofessional educator and has worked with students from various backgrounds, including those with special needs and English Language Learners. He has also provided professional development training to paraprofessionals across different schools, helping them hone their skills and improve student outcomes.
In addition to his work in Paraprofessional education, Jerry is also a published author and speaker, sharing his insights and expertise at various conferences and events. His passion for education and commitment to excellence make him a valuable resource for anyone looking to improve Paraprofessional education and support the needs of all learners