UNCO Canvas. Canvas is a learning management system (LMS) that connects all the digital tools and resources students need to succeed in one place. From discussions and assignments to quizzes and grades, Canvas streamlines all aspects of online learning.
At UNC Online, we use Canvas to deliver our online courses and programs. In Canvas, students can access their course syllabus, calendar, readings, multimedia resources, and much more. Instructors can use Canvas to post announcements, create assignments and quizzes, and track student progress.
Canvas is easy to use and highly customizable, so every instructor can make their courses fit their unique teaching style. And because it's cloud-based, Canvas can be accessed anytime, anywhere, on any device.
Whether you're a student or instructor, Canvas will help you be more successful in your online learning experience.
Setting up Your Canvas Account
​Hey there! If you're reading this, it's probably because you're wondering how to set up a Canvas account. Well, you've come to the right place! This blog will walk you through the process step-by-step so that you can get started using Canvas as soon as possible.
The first thing you'll need to do is go to the Canvas website and create an account. You'll need to provide your name, email address, and a password. Once you've created your account, you'll be able to log in and start using Canvas.
Once you're logged in, you'll see a dashboard with all of your courses. If you're not sure how to find your courses, you can always ask your instructor or a Canvas administrator.
Once you've found your courses, you can start exploring all of the features that Canvas has to offer. Canvas is a very user-friendly platform, so you should be able to figure things out on your own pretty easily. However, if you ever need help, there are plenty of resources available. The Canvas Help Center is a great place to start if you have any questions.
So that's it! Setting up a Canvas account is easy and only takes a few minutes. Once you're up and running, you'll be able to take advantage of all the great features that Canvas has to offer.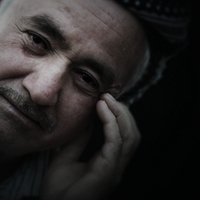 Meet Jerry Glover, a passionate educator and expert in Paraprofessional education. With over 10 years of experience in the field, Jerry has dedicated his career to helping students with diverse learning needs achieve their full potential. His extensive knowledge of Paraprofessional education has enabled his to design and implement effective strategies that empower paraprofessionals to provide exceptional support to students.
Jerry is a certified Paraprofessional educator and has worked with students from various backgrounds, including those with special needs and English Language Learners. He has also provided professional development training to paraprofessionals across different schools, helping them hone their skills and improve student outcomes.
In addition to his work in Paraprofessional education, Jerry is also a published author and speaker, sharing his insights and expertise at various conferences and events. His passion for education and commitment to excellence make him a valuable resource for anyone looking to improve Paraprofessional education and support the needs of all learners