Transform Online Behavior Intervention with Paraprofessional Training
Online Behavior Intervention Training for Paraprofessionals. As the need for behavior intervention increases in schools and healthcare settings, paraprofessionals play a vital role in providing support to students and patients. However, many paraprofessionals lack the necessary training to effectively manage challenging behaviors and implement positive behavior interventions.
Our online behavior intervention training for paraprofessionals aims to bridge this gap by providing comprehensive and accessible training options that can be completed at the convenience of the learner. With our program, paraprofessionals can learn how to identify, prevent, and respond to challenging behaviors in an effective and respectful manner.
Why Paraprofessionals Need Behavior Intervention Training?
Behavior management is a challenging task, even for teachers with years of experience. But for paraprofessionals who work with students that have a range of functional needs, mastering behavior management can be even more of a challenge. That is why behavior intervention training is crucial for paraprofessionals who work closely with students with functional needs.
Firstly, paraprofessionals require special education training to be equipped with the basics of managing student behaviour. Students with functional needs can exhibit challenging behaviours, and without the proper training, it becomes difficult for paraprofessionals to handle these behaviours. Therefore, behaviour intervention training is necessary to enable paraprofessionals to identify and manage these behaviours appropriately.
Secondly, paraprofessionals need professional development in behavior intervention to learn effective techniques for managing behaviour. Every student with functional needs is unique, and a method that works for one student may not work for another. Therefore, these professionals require training that is geared towards individualized behavior management strategies.
Thirdly, behavior management training is important for paraprofessionals to work productively with students with Autism. Autism is a behavioural disorder that affects how individuals relate to others and communicate with the outside world. Therefore, paraprofessionals that work with students with Autism require specialized training to help them support these students effectively.
The Benefits of Online Behavior Intervention Training
Online behavior intervention training for paraprofessionals has several advantages over traditional in-person training. One of the main benefits is flexibility. Paraprofessionals can access online training modules at any time and from any location with internet access. They don't have to travel to attend training sessions, which can save time and money. Online training also allows for self-paced learning, which means that paraprofessionals can work through the modules at their own speed and repeat sections if necessary.
Another benefit of online behavior intervention training is cost-effectiveness. Online courses are often less expensive than in-person training sessions, which can be particularly important for schools and organizations with limited budgets. Additionally, online training eliminates the need for printed materials, such as handouts and workbooks, which can reduce costs and minimize environmental impact.
Online behavior intervention training can also be customized to meet the specific needs of paraprofessionals. For example, if a paraprofessional is working with students with autism, they can access training modules that focus specifically on behavioral strategies for autism. Customization allows paraprofessionals to gain the knowledge and skills they need to support their students effectively.
The Benefits of Positive Behavior Intervention Training
Positive behavior intervention training is an approach that emphasizes proactive strategies to prevent challenging behaviors and promote positive behavior. Online positive behavior intervention training can be particularly beneficial for paraprofessionals because it teaches them how to apply positive reinforcement and other proactive strategies in a way that promotes positive behaviors and reduces challenging behaviors.
By providing paraprofessionals with the skills and knowledge they need to promote positive behavior, online behavior intervention training can improve the overall learning environment for students. Paraprofessionals who have completed positive behavior intervention training are better equipped to handle challenging situations and promote positive behavior, which can lead to improved academic outcomes and better overall behavior in the classroom.
The Curriculum of Our Paraprofessional Training Program
Our paraprofessional training program is designed to provide comprehensive training on behavior intervention strategies for paraprofessionals working with students in special education, including those with autism. The curriculum is tailored to meet the unique needs and requirements of paraprofessionals who play a vital role in providing effective behavior intervention services to students with functional needs.
The training program consists of eight modules, each covering specific topics related to behavior intervention. Each module is divided into smaller sections that focus on specific concepts and techniques essential for effective behavior intervention. The modules are:
| Module | Description |
| --- | --- |
| Module 1 | Introduction to behavior intervention and its importance in supporting students with functional needs |
| Module 2 | Understanding the functions of behavior and developing behavior intervention plans |
| Module 3 | Positive behavior support strategies and techniques |
| Module 4 | Teaching replacement behaviors and reinforcing positive behaviors |
| Module 5 | Analyzing behavior data and making data-driven decisions |
| Module 6 | Collaborating with teachers, parents, and specialists in behavior intervention |
| Module 7 | Working with students with autism and other developmental disabilities |
| Module 8 | Evaluating the effectiveness of behavior intervention plans and making necessary adjustments |
Each module includes interactive activities, video tutorials, and case studies designed to reinforce learning and enhance engagement. Paraprofessionals will also have access to online resources and tools to support their ongoing professional development in behavior intervention.
Our training program is designed to provide paraprofessionals with the knowledge and skills needed to support students with functional needs effectively. We believe that the success of our program lies in providing relevant, engaging, and practical training that translates into an improved quality of life for students and their families.
How Our Paraprofessional Training Program Works
Our paraprofessional training program is an online course designed to equip paraprofessionals with the necessary skills and strategies to effectively intervene in student behavior. The program offers self-paced modules that allow paraprofessionals to learn at their own convenience.
The program comprises various video lectures, interactive case studies, simulations, and assessments. Our program covers topics ranging from understanding students' behavior and its causes to various interventions and positive behavior reinforcement strategies. The course also offers a deep dive into strategies and techniques for working with students with learning disabilities and autism spectrum disorders.
The Course Structure
The course consists of four modules, each of which covers a particular aspect of behavior intervention. The modules are as follows:
| Module | Description |
| --- | --- |
| Module 1 | Understanding behavior and its causes |
| Module 2 | Implementing effective behavior intervention strategies |
| Module 3 | Positive behavior reinforcement techniques |
| Module 4 | Working with students with learning disabilities and autism spectrum disorders |
Each module consists of multiple lessons, and each lesson comprises a video lecture followed by an interactive quiz to test the student's understanding of the material. Students must pass each quiz to move on to the next lesson and module.
After completing the course, paraprofessionals will be awarded a certificate of completion indicating their mastery of the course material. The certificate is an endorsement of their knowledge and commitment to effective behavior intervention.
The FAQ Section
Here are some frequently asked questions about our paraprofessional training program for online behavior intervention:
Q: Is this program only for paraprofessionals working in special education?
A: No, our program is suitable for paraprofessionals working in various settings where they may encounter students who require behavior intervention, such as general education classrooms, after-school programs, and community centers.
Q: How long does the training program take?
A: The program is self-paced, and the time it takes to complete varies depending on the individual. On average, it takes around 15 hours to complete all the modules and assessments.
Q: Do I need any prior experience in behavior intervention to enroll in this program?
A: No, our program is designed to provide comprehensive training for paraprofessionals with varying levels of experience in behavior intervention.
Q: Can I access the training modules on my mobile device?
A: Yes, our training platform is mobile-responsive, allowing you to access the modules and assessments on your mobile device or tablet.
Q: Will I receive a certificate upon completion of the program?
A: Yes, you will receive a certificate of completion upon passing the final assessment with a score of 80% or higher.
Q: Can this program be used for literacy support?
A: While our program focuses primarily on behavior intervention, the techniques and strategies taught can also be applied to supporting literacy development in students with behavior challenges.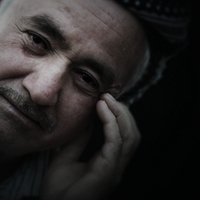 Meet Jerry Glover, a passionate educator and expert in Paraprofessional education. With over 10 years of experience in the field, Jerry has dedicated his career to helping students with diverse learning needs achieve their full potential. His extensive knowledge of Paraprofessional education has enabled his to design and implement effective strategies that empower paraprofessionals to provide exceptional support to students.
Jerry is a certified Paraprofessional educator and has worked with students from various backgrounds, including those with special needs and English Language Learners. He has also provided professional development training to paraprofessionals across different schools, helping them hone their skills and improve student outcomes.
In addition to his work in Paraprofessional education, Jerry is also a published author and speaker, sharing his insights and expertise at various conferences and events. His passion for education and commitment to excellence make him a valuable resource for anyone looking to improve Paraprofessional education and support the needs of all learners