Everything You Need to Know About National Institute of Design (NID)
National Institute of Design (NID) is one of the most prestigious design schools in India. With its roots in the Industrial Design Centre (IDC) at the Indian Institute of Technology, Bombay, NID has become a center of excellence for design education and research over the past few decades. In this article, we will explore everything you need to know about NID, from its history to its courses to its campus life.
History of NID
NID was established in 1961 by the Government of India as an autonomous institution for advanced design education and research. The school was modeled on the lines of the famous Bauhaus School of Design in Germany and aimed to create a new generation of designers who could meet the growing demands of India's emerging industries. Over the years, NID has expanded its scope to include disciplines such as product design, furniture design, animation design, and more.
Courses Offered at NID
NID offers a range of undergraduate and postgraduate courses in design, including Bachelor of Design (B.Des), Master of Design (M.Des), and Ph.D. in Design. The institute also offers a range of short-term courses and workshops for professionals and executives who want to enhance their design skills. Some of the popular courses at NID include Industrial Design, Animation Film Design, Graphic Design, Textile Design, and more.
Campus Life at NID
NID has four campuses located in Ahmedabad, Gandhinagar, Bengaluru, and Kurukshetra. The Ahmedabad campus is the main campus and houses the institute's administrative offices, classrooms, studios, and workshops. The campus is spread over 17 acres and is designed to provide a creative and inspiring environment for students. The other campuses are smaller and specialize in specific areas of design education.
FAQs:
Q1. What is the admission process for NID?
A1. The admission process for NID involves a two-stage selection process – Design Aptitude Test (DAT) and Studio Test/Interview.
Q2. What are the eligibility criteria for NID?
A2. To be eligible for NID, candidates must have passed their 10+2 exams with a minimum of 50% marks. For postgraduate courses, candidates must have a bachelor's degree in any discipline.
Q3. What is the duration of the courses offered at NID?
A3. The duration of undergraduate courses at NID is four years, while postgraduate courses are of two and a half years.
Q4. What is the fee structure at NID?
A4. The fee structure at NID varies from course to course. For undergraduate courses, the fees are around INR 2,50,000 per annum, while for postgraduate courses, the fees are around INR 3,00,000 per annum.
Q5. What is the placement record of NID?
A5. NID has an excellent placement record, with top companies from all over the world visiting the campus every year to recruit students.
NID is a premier design school in India that offers a range of undergraduate and postgraduate courses in design. With its world-class faculty, state-of-the-art facilities, and a creative and inspiring campus environment, NID has become a preferred destination for students who want to pursue a career in design. If you are looking for a career in design, NID should definitely be on your list of top design schools in India.
The Best National Institute Of Design Ideas. Web national institute of design bangalore was founded in the year 2006 as a part of the extension plan of the nid ahmedabad campus.national institute of design. Web resources of national institute of design (nid), gandhinagar the knowledge management centre (kmc) is considered as a backbone of the institute and is a new.https://youtu.be/o87tER5hdJ4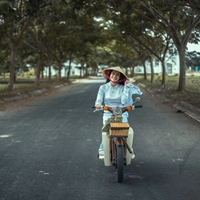 Meet Helen, a passionate educator and Montessori expert with over 15 years of experience in the field. She holds a Bachelor's degree in Education and a Master's degree in Montessori Education. Helen's love for the Montessori method began when she was introduced to it during her own childhood education. Since then, she has dedicated her career to promoting the Montessori approach as a way to help children develop their full potential. Through her work as a teacher, consultant, and writer, Helen has helped countless parents and educators understand and implement the Montessori philosophy in their own lives. Her articles and books have been published in various education journals and she has been invited to speak at conferences around the world. Helen believes that every child has the potential to thrive and that Montessori education provides the tools to make that happen.