For those looking to start their college journey, Virginia Polytechnic Institute and State University (Virginia Tech) is an excellent choice. With over 35,000 students and 200+ degree programs, Virginia Tech offers something for everyone.
Located in Blacksburg, Virginia, the university offers a tight-knit community with a thriving social life, top-notch sports teams, and incredible academics. Whether you're looking for a top engineering school, a place to explore the outdoors, or somewhere to pursue your passions, Virginia Tech has it all.
This guide will provide the information you need to get started, from applying and enrolling to making the most of your time in Blacksburg. Read on to explore all that Virginia Tech has to offer and learn why it's a great choice for your college experience.
Admissions and Enrollment at Virginia Tech
Admission to Virginia Tech is competitive and requires several steps, including an application, test scores, and transcripts. There are specific application deadlines for each term, so it's important to keep track of the next application cycle to ensure you don't miss out on your top choices.
Freshman applicants must submit a high school transcript, SAT or ACT scores, a letter of recommendation, and a personal essay. Additionally, all freshman applicants are expected to complete at least 16 core high school courses.
Virginia Tech also offers conditional admission for students who fall short of the mark in one or more areas but show promise for success at the university. This requires an additional set of requirements, such as retaking the SAT or completing additional coursework.
To be considered for admission as a transfer student, you must have completed a minimum of 12 credits at a regionally accredited institution and have a 2.5 GPA or higher.
Although students with lower GPAs may be admitted if they have compelling reasons, this path is often more competitive than the application process for freshmen. Transfer students may also need to complete additional coursework to meet the minimum 16 core credits.
Academics at Virginia Tech
Virginia Tech offers more than 200-degree programs at the undergraduate level and more than 100 at the graduate level. While most of these programs are offered through the Virginia Tech College of Engineering, students can also find offerings in the College of Architecture and Urban Studies, the College of Sciences, and the College of Agriculture and Life Sciences.
Virginia Tech also offers a unique approach to undergraduate education known as the "Engagement Through Interdisciplinary Approaches" (EDIA) model. This approach emphasizes interdisciplinary study and collaboration across fields to promote critical thinking and creativity in students.
EDIA is available in select majors, including engineering, natural sciences, and social sciences. The university is also home to several prestigious and highly-ranked research institutions, including the Virginia Center for Innovative Materials for Human Health, the Institute for Critical Technology and Applied Science, and the Institute for Society, Culture, and Environment.
Engineering students have the opportunity to become involved in several research programs and real-world projects, including the Advanced Vehicle Research Center, the Institute for Critical Technology and Applied Science, the National Institute for Food and Agriculture, and the Virginia Center for Rural Economic and Social Sustainability.
Student Life and Social Scene
Virginia Tech has been named one of the top party schools in the country, but don't let that fool you. Students are serious about their academics, and the university is well known for having a low dropout rate. The social scene is vibrant, especially during home football games, and even though the campus is large, students find they easily find their niche.
Students can choose to live on campus in one of three residential areas (Freshman-Sophomore, Upperclass, and Honors). VT offers everything from small dorms to large apartment buildings. Facilities such as the Virginia Tech Squash Courts, the Blackburg Golf Course, and Child Development Center allow students to participate in a wide range of extracurricular activities and explore their passions in a supportive environment.
Sports and Athletics at Virginia Tech
Virginia Tech has won more than 75 national championships in athletics and prides itself on being one of the top athletic programs in the country. In addition to these titles, the university has also produced several Olympic medalists and professional athletes.
It is part of the Atlantic Coast Conference (ACC) and has a wide variety of teams to support, including men's and women's basketball, football, swimming, and lacrosse. The school boasts a winning streak of 121 football games, one of the top winning streaks in all of NCAA athletics.
Virginia Tech's sports programs are highly competitive and require a high level of commitment and participation, but they are also known for their friendliness and welcoming culture.
Financial Aid and Scholarships
Over 50,000 students attend Virginia Tech every year, and 37% of them receive some form of financial aid. The university offers a variety of scholarships, grants, and loans to help students offset the cost of attendance.
Some of the most common scholarships include the Hokie Concussion Scholarship, the Virginia Tech Foundation Scholarship, the Virginia Tech Arnold D. and Phyllis W. Green Scholarship, and the Virginia Tech Shing Hok Young Scholarship.
As a public institution, Virginia Tech makes a strong effort to keep costs low for students and families, and 90% of undergraduate students leave with less than $30,000 in debt.
Housing and Dining Options
Virginia Tech students have the option of living on or off campus. The university has over 12,000 beds in its residence halls, which are mostly reserved for freshmen. Upperclassmen and graduate students can also choose to live on campus, but they are given more freedom as to which residential program they want to join.
Virginia Tech has five primary residential areas: There are also three smaller, less traditional residence halls where students can choose to live: VT also offers a wide range of dining options for students, including on-campus cafes, a food truck, and a grocery store.
Campus Safety and Resources
Virginia Tech has a zero-tolerance policy toward violence and sexual assault, and it has a long history of being a safe place for students to learn and live. The university has a robust safety and security program, including a 24/7 emergency response team, a safety app and website, and resources for survivors of sexual assault and domestic violence.
Virginia Tech also has a strong commitment to mental health and has more than 20 counseling and health centers that provide services to students. The university also provides a wide range of resources for international students, including programming and cultural guides, as well as peer mentors.
Opportunities for Involvement
Virginia Tech encourages students to get involved and offers a wide range of organizations related to academics, interests, and identities. Students can research and join organizations related to their majors, such as the Architecture Club, the Engineering Student Council, or the Society of Automotive Engineers.
They can also get involved with a wide range of organizations related to identities, such as the Society for Hispanic Engineers, the Asian Pacific American Student Alliance, the Gay, Lesbian, and Bisexual Students Club, or the Women in Engineering group.
Students can also become a part of a student organization, such as the Interfraternity Council, the Black Student Union, or the Political Science Club. Students who would like to get involved but aren't sure where to start can also check out the Student Government Association to find opportunities to engage with peers and the university administration.
Exploring the Surrounding Area
While Virginia Tech is an incredible place to spend four years, it's also the perfect place to start the adventure of a lifetime. Students can explore the Blue Ridge Mountains, the New River Gorge, and the Appalachian Trail, or they can spend a day at one of many nearby beaches.
The Roanoke Valley, which is home to Virginia Tech, is also full of culture and history, and there are many museums, galleries, and theaters in the area. Blacksburg is also a great place to find internships, especially for students interested in engineering. Students can also explore the rest of Virginia by car or public transportation, taking advantage of the incredibly affordable cost of travel in the U.S.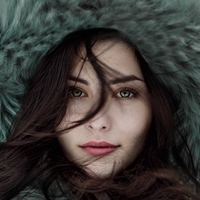 Joan Seifert es una educadora experimentada con más de 10 años de experiencia en enseñanza/educación. Con una profunda pasión por capacitar a los estudiantes de todas las edades y orígenes, ha dedicado su carrera a crear entornos de aprendizaje innovadores que fomenten el crecimiento personal, el pensamiento crítico y el éxito académico.
Ha sido reconocida por innumerables publicaciones o contribuciones a blogs educativos. También es una oradora, consultora y mentora solicitada que ha ayudado a innumerables educadores, estudiantes y organizaciones a alcanzar sus objetivos.
Ella cree que el aprendizaje debe ser una búsqueda de por vida, y está comprometida a inspirar a otros a abrazar el poder de la educación para transformar vidas y comunidades.