What Colors Should You Wear to a Paraprofessional Interview?
What Colors Should You Wear to a Paraprofessional Interview? As a paraprofessional, you are often the first person that students see when they enter the classroom. As such, it is important to make a good first impression. Part of making a good first impression is looking at the part. This means dressing for success.
What colors should you wear to a paraprofessional interview?
While there is no one right answer to this question, there are some general guidelines you can follow. First, it is important to dress in a way that is professional and respectful. This means avoiding anything too casual or overly revealing.
Second, consider the colors you wear. While you want to look professional, you also want to look approachable and friendly. Bright colors can be a good choice for this. However, avoid anything too loud or distracting.
Third, keep in mind that the colors you choose should complement each other. You don't want to end up looking like a clown! Instead, choose a few colors that work well together and stick to them throughout your outfit.
Finally, remember that you can always err on the side of caution. If you are unsure about what to wear, it is better to err on the side of being too dressy than too casual. This will show that you are taking the interview process seriously and that you are eager to make a good impression.
Following these guidelines should help you choose the right colors for your next paraprofessional interview!
When it comes to landing a paraprofessional job, dressing for success is crucial. Your appearance plays a crucial role in making a great first impression and showcasing your professionalism. However, it can be challenging to know what to wear to a paraprofessional interview. In this article, we'll provide you with some essential tips on how to dress for a paraprofessional interview to help you make a lasting impression.
5 Best Hairstyles to Wear to a Paraprofessional Interview
You've been invited to a paraprofessional interview. Congratulations! You're one step closer to landing your dream job in the healthcare field, but before you get too excited, there are some important things that you need to know about this type of interview.
Here are five hairstyles that will help you make a great first impression at your next paraprofessional interview:
The Classic Updo
The classic updo is a great way to look professional and polished. It's also one of the easiest styles to create, which makes it perfect for those who don't have much experience styling their hair.
To create this style, start by parting your hair down the middle and pinning it back with bobby pins or clips as needed (if you have long hair). Next, use hairspray or gel on each side of your head–this will keep everything in place throughout the day!
The Sleek Ponytail
The sleek ponytail is a simple hairstyle that can be worn in any professional setting. It's perfect for women who want to keep their hair out of the way while they work, but don't want to give up looking stylish.
The sleek ponytail is created by pulling all of your hair back into one long braid and securing it with an elastic band or hair tie at the nape of your neck. You can use bobby pins to secure any stray pieces if necessary!
The Half-Up Half-Down Look
The half-up half-down look is one of the easiest and most versatile hairstyles to create. It's a great option for those who want to show off their natural hair, but don't want to commit to any one style. To create this look:
Part your hair down the middle and pull it back into a ponytail at the crown of your head

Take the front section of your bangs (the part above your eyes) and twist them around into a bun or braid

Secure with bobby pins if necessary
The Braided Look
The braided look is a classic hairstyle that's been around for centuries. The best part is, it doesn't require much effort to create and can be worn by anyone regardless of their hair type or length.
To create this look, you'll need:
A comb or brush (if your hair is long)

Hair ties in different colors (optional)
The Bun
The bun is a classic, go-to hairstyle that can be worn for any occasion. It's simple to create and requires only the tiniest bit of product (if any at all). To get the look, you'll want to start with clean hair that has been brushed out and dried thoroughly before styling.
Once your hair is ready, gather it into a high ponytail on top of your head–this will be the base of your bun! Next comes wrapping sections around this base until everything is secured neatly into place with bobby pins or clips if necessary. If you have bangs or layers that fall in front of your face when wearing this style, consider pinning them back with some bobby pins as well so they don't get in the way during interviews or presentations at work!
Tips for Keeping Your Hair Looking Professional
Use bobby pins to hold your hair in place. Bobby pins are great for keeping your hairstyle looking neat and professional throughout the day, but they can also be used to create a variety of different looks. For example, if you want to add volume at the crown of your head, try using two bobby pins on either side of the part in your hair and then pulling them apart slightly so that they're parallel with each other (like an X). This will give you some lift without making it look like you've put too much effort into styling yourself!

Use hairspray or dry shampoo on days when your hair needs extra hold. If you have fine or thinning locks that tend to get flat quickly throughout the day–or if there's just no way around having greasy roots after lunchtime–spray them down with some hairspray before leaving home so they stay up all day long without weighing down their natural texture too much. Dry shampoos work similarly: They soak up excess oil while adding volume back into limp strands by absorbing moisture through osmosis (the process by which one substance passes through another substance without mixing).
The Perfect Paraprofessional Interview Outfit: Complete Guide
A paraprofessional is a person who works with students in the classroom or school setting. They help teachers with their tasks, but they don't have any teaching responsibilities themselves. Paraprofessionals are usually trained to work with functional needs children and can be found in public schools across America.
Paraprofessionals play an important role in helping students succeed academically and socially, so it's important that you look your best when going on interviews! You want to make sure that the hiring manager knows how much you care about this job by dressing professionally for your interview. Here's how:
Types of Interview Outfits
There are a few different types of interview outfits, and each one has its own set of rules. The most common ones are business casual, professional, and semi-formal. Here's what you need to know about each one:
Business casual is usually the most comfortable option for an interview because it doesn't require as much dressing up as other options do. If you're wearing business casual clothes for an interview, make sure they're clean and pressed; no wrinkles! You can also wear jeans if they fit well and look nice on you–just make sure they don't have holes in them or stains on them (no matter how small).

Professional attire is often suggested by employers when they want their employees or interns to look presentable while working at their place of business. This type of outfit usually consists of slacks (or a skirt) paired with blouses/shirts/jackets depending on weather conditions outside during those times when interviews take place outdoors during summer months when temperatures rise above 80 degrees Fahrenheit (26 Celsius).
Business Casual Outfit
Business casual is a great look for interviews. It's professional and conservative but also allows you to express your personality through your clothes.
This outfit is perfect for an interview because it shows that you're serious about the job, but not too formal–you can still have fun with what you wear!
Professional Outfit
When it comes to professional attire, there are a few key pieces you should have in your closet.
Suits:

 A suit is an excellent choice for a job interview because it shows that you take the position seriously and are willing to put in the work required of someone who will be representing your company. If possible, try on different styles at different stores so that you can find what works best for your body type and budget.

Dress shirts:

 A nice white button-down shirt is an essential part of any professional wardrobe–it's appropriate for people (though women may want to opt for more fitted versions). If this isn't something that fits well into your budget right now but seems like something worth investing in down the road, consider buying one piece at a time over time until all five pieces are purchased! This way they won't feel like such an expense all at once but rather spread out over several months/years depending on how many times per week/monthly etc.
Semi-Formal Outfit
Semi-formal outfits are ideal for interviews that are more informal than formal outfits but still require you to look your best. It's also great for interviews where you want to dress up and make a good impression on your potential employer.
Semi-formal outfits can include:
Dress pants

Dress shirts (long sleeve or short sleeve)

Blazers or blouses with jackets

Shoes such as oxfords, loafers, pumps, boots, and sandals depending on the season
Dressy Casual Outfit
Dress pants

Dress shirts

Blazers

Dress shoes (not sneakers)

Dressy tops, such as a nice blouse or sweater. You can also wear a scarf if you want to add some color! * Skirts are also great options because they're more feminine than pants and still professional looking. If you don't like skirts, try wearing a dress instead!
Black-Tie Outfit
To get the job, you'll need to look your best. Here's what you should wear:
A black tuxedo with a white shirt and black tie

Dress shoes (black or dark brown)

Optional accessories like cufflinks, pocket squares, and tie bar
Tips for a Successful Interview Outfit
Know the company's dress code.

Stick to neutral colors, like black or gray.

Select the right accessories, like jewelry and shoes that will match your outfit.

Avoid statement pieces that take away from your professional look and feel
Common Mistakes to Avoid
Wearing inappropriate clothing.

Too much jewelry.

Too much makeup.

Wearing the wrong shoes, especially heels or flip-flops!
How to Dress for a Paraprofessional Interview: Tips and Tricks
Research the Company Dress Code
Before your interview, take some time to research the company's dress code. If you're unsure about what to wear, reach out to the hiring manager or HR department to get a better idea. This can help you avoid underdressing or overdressing and ensure that you're dressed appropriately for the company culture.
When choosing what to wear, it's best to stick to neutral colors such as black, navy, gray, and white. These colors are professional and can help you make a great first impression. Avoid bright colors, bold patterns, or flashy accessories that can be distracting.
It's essential to dress conservatively for a paraprofessional interview. This means avoiding anything too revealing, tight-fitting, or casual. Opt for a business suit or dress pants and a blazer, paired with a collared shirt or blouse. This can help you look professional and put together.
Pay Attention to Grooming
In addition to your clothing, pay attention to your grooming. Make sure your hair is well-groomed, your nails are clean, and your shoes are polished. Avoid strong perfumes or colognes that can be overpowering.
When heading to your interview, bring a professional bag with you. Avoid backpacks or casual bags and opt for a briefcase, tote bag, or purse. This can help you look organized and professional.
FAQs
Q1: Can I wear jeans to a paraprofessional interview?
It's best to avoid wearing jeans to a paraprofessional interview. Opt for dress pants or a business suit instead.
Q2: Should I wear high heels to a paraprofessional interview?
It's best to avoid wearing high heels, especially if you're not used to wearing them. Opt for comfortable yet professional shoes, such as loafers or dress shoes.
Q3: Can I wear jewelry to a paraprofessional interview?
Yes, you can wear jewelry, but keep it simple. Avoid anything too flashy or distracting.
Q4: Should I wear a tie to a paraprofessional interview?
It depends on the company's dress code. If you're unsure, reach out to the hiring manager or HR department for guidance.
Q5: Can I wear a skirt to a paraprofessional interview?
Yes, you can wear a skirt, but make sure it's not too short or tight-fitting. Opt for a knee-length skirt paired with a blouse or collared shirt.
Dressing for a paraprofessional interview can be challenging, but by following these tips, you can make a lasting impression and showcase your professionalism. Remember to research the company's dress code, stick to neutral colors, dress conservatively, pay attention to grooming, and bring a professional bag. With these tips in mind, you'll be well on your way to acing your paraprofessional interview.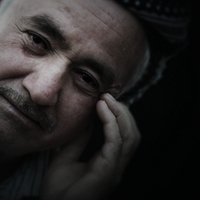 Meet Jerry Glover, a passionate educator and expert in Paraprofessional education. With over 10 years of experience in the field, Jerry has dedicated his career to helping students with diverse learning needs achieve their full potential. His extensive knowledge of Paraprofessional education has enabled his to design and implement effective strategies that empower paraprofessionals to provide exceptional support to students.
Jerry is a certified Paraprofessional educator and has worked with students from various backgrounds, including those with special needs and English Language Learners. He has also provided professional development training to paraprofessionals across different schools, helping them hone their skills and improve student outcomes.
In addition to his work in Paraprofessional education, Jerry is also a published author and speaker, sharing his insights and expertise at various conferences and events. His passion for education and commitment to excellence make him a valuable resource for anyone looking to improve Paraprofessional education and support the needs of all learners