Discover the Best Book List for Your Next Reading Adventure!
Are you ready for a new reading adventure but unsure of what to read next? Look no further! We have compiled a comprehensive book list of the best books to add to your reading list. Whether you're a fan of fiction, non-fiction, classics, or contemporary literature, we've got you covered.
Reading is not just a hobby, it's an adventure that takes you on a journey through the pages of a book. With our book list, you'll have an endless supply of books to embark on new adventures, explore new worlds, and discover new perspectives. So, get ready to dive into the world of literature and create your ultimate reading list!
Top Fiction Books to Add to Your Book List
If you're looking for some captivating reads to add to your book list, start with these page-turning fiction novels:
| Title | Author | Description |
| --- | --- | --- |
| The Nightingale | Kristin Hannah | An epic love story set in WWII France, exploring themes of survival, sacrifice, and the strength of the human spirit. |
| The Girl on the Train | Paula Hawkins | A psychological thriller that will keep you guessing until the very end, with twists and turns that will leave you on the edge of your seat. |
| The Handmaid's Tale | Margaret Atwood | A dystopian novel set in a totalitarian society where women's rights have been stripped away, and one woman's journey to survive and fight for her freedom. |
If you're looking for something a bit more lighthearted, check out these humorous and romantic novels:
Crazy Rich Asians by Kevin Kwan
Eleanor Oliphant is Completely Fine by Gail Honeyman
The Rosie Project by Graeme Simsion
Whether you're in the mood for a thrilling mystery or a heartwarming romance, these top fiction books are sure to transport you to new worlds and keep you entertained for hours on end. So, grab a cozy blanket and get ready to dive into your next reading adventure.
Non-Fiction Books That Will Inspire Your Next Reading Adventure
Are you craving a dose of reality? Want to learn about people and events that have shaped our world? There's no shortage of non-fiction books that will expand your mind and help you grow as a person. From memoirs to biographies to self-help, here are some of the most inspiring non-fiction books to add to your reading list.
Memoirs
There's something fascinating about reading about someone else's life. Memoirs can be incredibly moving and inspiring, offering insight into the human condition and showing us that we're not alone in our struggles. A few must-read memoirs include:
| Title | Author |
| --- | --- |
| Becoming | Michelle Obama |
| Wild | Cheryl Strayed |
| The Glass Castle | Jeannette Walls |
Biographies
Biographies are another terrific way to learn about real-life people. Reading about the struggles and triumphs of historical figures and modern-day heroes can be incredibly inspiring, motivating us to overcome our own obstacles and pursue our dreams. Some of the best biographies to add to your reading list include:
| Title | Author |
| --- | --- |
| Steve Jobs | Walter Isaacson |
| Unbroken | Laura Hillenbrand |
| Gandhi: An Autobiography – The Story of My Experiments With Truth | Mahatma Gandhi |
Self-Help
We all have areas of our lives that we want to improve. Whether it's our relationships, our career, or our health, self-help books can provide us with the tools and strategies we need to make meaningful change. Here are a few top-rated self-help books:
| Title | Author |
| --- | --- |
| The 7 Habits of Highly Effective People | Stephen Covey |
| Atomic Habits | James Clear |
| You Are a Badass | Jen Sincero |
Reading non-fiction books can be a transformative experience, helping us to understand ourselves and the world around us in new ways. Give one of these inspiring books a try and see where it takes you.
Essential Classics That Should Be On Your Book List
Classics are timeless tales that have stood the test of time and continue to captivate readers of all ages. With so many to choose from, it can be overwhelming to decide which classics to add to your book list. Here are some essential classics that should not be missed:
| Title | Author |
| --- | --- |
| To Kill a Mockingbird | Harper Lee |
| Pride and Prejudice | Jane Austen |
| Frankenstein | Mary Shelley |
| Dracula | Bram Stoker |
To Kill a Mockingbird by Harper Lee is a must-read for anyone interested in American literature. This Pulitzer Prize-winning novel explores themes of racial injustice and the loss of innocence through the eyes of a young girl in the South. Jane Austen's Pride and Prejudice is an iconic romantic novel that has been adapted countless times for stage and screen. Mary Shelley's Frankenstein and Bram Stoker's Dracula are two classic horror tales that continue to inspire contemporary literature and film.
These essential classics offer a window into the past, capturing the essence of a time long gone while simultaneously providing insight into our modern world. Whether you're revisiting a classic favorite or discovering a classic for the first time, including these books on your book list is a surefire way to enhance your reading adventure.
The Best of Contemporary Literature for Your Book List
If you're looking for exciting new reads to add to your book list, look no further than contemporary literature. From gripping thrillers to heartwarming romances, there's something for everyone in today's bestsellers.
The Testaments by Margaret Atwood
Winner of the Booker Prize in 2019, The Testaments is a powerful and haunting sequel to Atwood's groundbreaking novel, The Handmaid's Tale. Set 15 years after the events of the first book, The Testaments follows the lives of three women in the totalitarian state of Gilead. With its gripping plot and unforgettable characters, this book is a must-read for fans of dystopian fiction.
Mexican Gothic by Silvia Moreno-Garcia
If you're in the mood for a spine-tingling horror tale, Mexican Gothic is the perfect choice. Set in 1950s Mexico, this book follows Noemí Taboada as she investigates the eerie happenings at a decaying mansion in the countryside. With its vivid descriptions and unexpected twists, Mexican Gothic is a thrilling page-turner that will keep you up all night.
The Vanishing Half by Brit Bennett
The Vanishing Half is a poignant and thought-provoking novel about race, identity, and family. The book tells the story of the Vignes twin sisters, who grow up in a small, southern black community and eventually go their separate ways. One sister passes for white, while the other remains in the black community. The Vanishing Half is a beautifully written and deeply moving exploration of what it means to belong.
Tip: To find more great contemporary books, check out bookstores' "new releases" sections or browse online for recommendations from book bloggers and book clubs.
How to Create Your Own Book List
Creating your own book list can seem like a daunting task, but it doesn't have to be. Follow these simple steps to create a book list that you'll love:
Step 1: Determine Your Reading Preferences
Before you start adding books to your list, take some time to think about what you enjoy reading. Do you prefer fiction or non-fiction? Are you interested in any particular genres? Do you have any favorite authors?
By understanding your reading preferences, you'll be able to create a book list that is tailored to your interests and will keep you engaged throughout your reading adventure.
Step 2: Research and Discover New Books
Once you have a good understanding of your reading preferences, it's time to start researching and discovering new books to add to your list. There are several ways to do this:
Browse bookstores for new releases and recommended reads.
Ask friends or family for book recommendations.
Join a book club or online community to discuss books with others.
Read book reviews in newspapers, magazines, or online blogs.
Remember to keep an open mind and be willing to try new authors or genres!
Step 3: Organize Your Book List
Once you've discovered new books to add to your list, it's important to organize them in a way that makes sense to you. Some ways to do this include:
Organize by genre or author.
Create a priority list of books to read first.
Sort by release date or publication year.
Remember, your book list is a personal journey, so organize it in a way that makes sense to you.
Step 4: Keep Your Book List Updated
A book list is a living document, so it's important to keep it updated as you discover new books or interests. Periodically review your list and remove books that no longer interest you, or add new ones that you've discovered.
Step 5: Enjoy Your Reading Adventure!
Creating a book list is just the beginning of your reading adventure. Use your list as a guide to explore new authors, genres, and ideas. Remember, reading should be a fun and rewarding experience, so enjoy the journey!
Tips for Making the Most of Your Book List
Creating a book list is just the beginning of your reading adventure. To truly make the most out of your list, here are some tips:
Set Realistic Goals
It's important to set realistic goals when it comes to reading. Don't set yourself up for failure by adding too many books to your list or expecting to finish a book in one day. Take into account your schedule and commitments, and set achievable goals for yourself.
Diversify Your Reading
While it's great to have favorite genres, don't limit yourself to just one. Try reading books from different genres to expand your horizons and open yourself up to new experiences and perspectives.
Make Time to Read
Reading should be a priority, so make sure to carve out time in your day for it. Whether it's reading before bed or during your lunch break, find a time that works best for you and make it a habit.
Track Your Progress
Keeping track of what you've read can be motivating and rewarding. Use a notebook or app to track your progress and make notes on books you've read. This can also help you reflect on what you've learned and how it's impacted you.
Join a Book Club
Joining a book club is a great way to connect with others and discuss the books on your list. It's also a great way to discover new books and get different perspectives on the ones you've read.
Embrace the Journey
Reading should be enjoyable, so don't stress out about finishing your list or feeling guilty for not reading fast enough. Embrace the journey, take your time, and enjoy the books you're reading.
By following these tips, you'll be able to make the most out of your book list and have a truly fulfilling reading adventure.
The Best of Contemporary Literature for Your Book List
Contemporary literature is a great way to stay up-to-date with the latest trends in writing. Whether you're looking for a gripping thriller or a heartwarming romance, there are plenty of fantastic new releases to choose from. Here are some of the best contemporary books to add to your book list:
The Nightingale by Kristin Hannah
This gripping novel follows the lives of two French sisters during World War II. As the Nazis invade France, the sisters must make difficult choices about how to protect their family and their country. The Nightingale is a powerful story of love, sacrifice, and survival.
The Vanishing Half by Brit Bennett
The Vanishing Half is a thought-provoking novel about twin sisters who choose very different paths in life. One sister lives as a black woman, while the other "passes" as white. This novel explores themes of race, identity, and family with sensitivity and nuance.
The Silent Patient by Alex Michaelides
The Silent Patient is a thrilling mystery that will keep you on the edge of your seat. When famous painter Alicia Berenson is accused of murdering her husband, she refuses to speak. Psychotherapist Theo Faber is determined to uncover the truth, but the more he learns, the more he realizes that nothing is as it seems.
These are just a few of the many great contemporary novels out there. By adding them to your book list, you'll be sure to stay engaged with the latest in modern literature.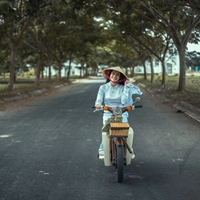 Meet Helen, a passionate educator and Montessori expert with over 15 years of experience in the field. She holds a Bachelor's degree in Education and a Master's degree in Montessori Education. Helen's love for the Montessori method began when she was introduced to it during her own childhood education. Since then, she has dedicated her career to promoting the Montessori approach as a way to help children develop their full potential. Through her work as a teacher, consultant, and writer, Helen has helped countless parents and educators understand and implement the Montessori philosophy in their own lives. Her articles and books have been published in various education journals and she has been invited to speak at conferences around the world. Helen believes that every child has the potential to thrive and that Montessori education provides the tools to make that happen.